Annual charity run held since 1999
The 2023 race week of Mongolia Sunrise to Sunset will take place from August 5-12, with race day on August 9. Registrations are open! Read our most recent Newsletter with all the info HERE and sign-up for future newsletters HERE!
In July 2022, South China Morning Post featured MS2S in an article titled "The top 5 ultra-marathons you need to try!" – thanks SCMP! Read the article HERE.
In their May 2022 edition, Runner's World UK included MS2S in the 100 best races in the world, writing "this might be the most beautiful and isolated event in the world." Read the PDF HERE.
Happy running!
Your MS2S team
Check out these articles on Ahotu Marathons, the American Trail Running Association ATRA, Trail Runner Magazine and Runner's World Deutschland. MS2S was featured in the 2021 book "On the Run – Running Across the Globe". Read the article here.
Mongolia Sunrise to Sunset trailer video 2022 by Munkhdul Sergelen
Mongolia Sunrise to Sunset 2019 video by Braulio Romero
Mongolia Sunrise to Sunset 2018 video by Munkhdul Sergelen
Mongolia Sunrise to Sunset 2018 – the 20 year anniversary! Video by Munkhdul Sergelen
Location: Hovsgol National Park, Mongolia
Distances: 42 km and 100 Km
Maximum time allowed: 18 hours
Elevation at race start: 1645 m
Gain/Loss: 42 Km – 2255 m / 100 Km – 3365 m
Consider joining our quest to preserve the unique nomadic culture and the pristine nature of Northern Mongolia by donating.
Join our Facebook group (mostly past runners) and follow our Facebook page as well as our Instagram and Twitter accounts!
Mongolia Sunrise to Sunset is a partner of the Asia Trail Master. 

Mongolia Sunrise to Sunset 100km completion qualifies as 4 points in the new scale (2 points in old scale) for the Ultra-Trail du Mont-Blanc®!

Mongolia Sunrise to Sunset is also a proud member of ITRA.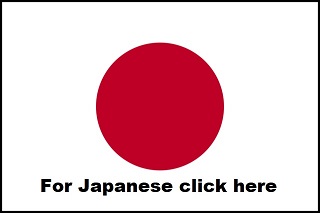 ---
Some legal information:
Imprint ecoLeap foundation
Copyright 2013 by ecoLeap foundation, Switzerland.
All rights reserved.
Responsible for this website:
ecoLeap foundation
c/o Lenz & Staehelin Avocats
Route de Chene 30
1208 Geneva
Switzerland
Registered in the Commercial Register of Canton of Geneva under the identification number CH-660-1328009-0
Chairman of ecoLeap foundation: Nicolas Musy
Disclaimer
ecoLeap foundation endeavors to regularly verify and update all information and data published on its website. Despite this high diligence it is possible that some information or data may have changed, are inaccurate or contain typographical errors. ecoLeap foundation cannot be held responsible for nor provide any express or implied warranty in relation to the accuracy, completeness and correctness of such information or data nor for their fitness for particular purpose or non-infringement.
The content and structure of the ecoLeap foundation website are copyrighted. Any reproduction of information or data, in particular the use of texts, text parts or images requires the prior written consent from ecoLeap foundation.