Shuree Sukhbaatar
Contact for MS2S arrival Mongolia and ecoLeap foundation Mongolia branch
Shuree is a Mongolian living in Ulaanbaatar, Mongolia. Shuree first joined the MS2S in 2002 when she was the Travel Manager of Hovsgol Travel Company and now she is the General Manager of Ulaanbaatar Representative Office of ecoLeap Foundation in Mongolia.
Tyler Pike
Contact for: Australia, New Zealand and SE Asia
Tyler developed an interest in ultrarunning and in Mongolia during his 7 years of living in urban/industrial cities in China. His friendships with Nicolas and the other like minded people led to the development of the MS2S. Tyler has since then become a regular participant in the event, and serves as one of the race organizers. He now lives in Sydney Australia and competes in triathlons there, and has developed a passion for yoga, and has been teaching yoga for over ten years (sometimes running classes for the runners of the MS2S!). Tyler is a Sinologist and teaches Chinese language and literature at the University of Sydney.
Nicolas Musy
Contact for Mongolia, Greater China
Nicolas is a Physics Engineer from Switzerland who has been based in China since the 1990s where he runs an own industrial project management company and a precision mechanical production operation. Nicolas discovered a passion for nature, hiking and trail running when living in the urban jungles of Shanghai. He has run the Everest Marathon in Nepal and the Hong Kong Trailwalker and finished the first Mongolia Sunrise to Sunset 100 km. He has run in each of the Mongolia Sunrise to Sunset since. Nicolas first visited Hovsgol in 1996 and he has returned for business and horse or hiking treks every year since 1997.
Zvonimir Grobenski
Contact for: Europe
Zvoni is German , originating from  Croatia, based on the Lake of Konstanz, Germany. With degrees in Geology & Mineralogy (University of Zagreb), and Ph.D. in Chemistry (University of Konstanz), he has behind him managerial experience working for leading international companies in the fields of analytical instrumentation and biotechnology. Zvoni got his bug for international traveling, hiking and adventure in general, during his tenure in East Africa, and it was "normal" that he started running marathons and ultras many, many years ago. First time he attended MS2S was in 2001 and never stopped coming and he is now incorporated in to the organizing team of this wonderful race.
Marc Progin
Contact for: Hong Kong
Marc is a Swiss National living in Hong Kong for many years. Marc is a veteran participant of Mongolia Sunrise to Sunset, adventurer and very experienced Mongolia explorer, professional photographer and inspirational speaker with an affinity for Mongolia, exploration and running.
Yasufumi Imai
Yasufumi is Japanese living in Yokohama, Japan, with a degree of Plant biology (Tokyo university) and Ph.D in Environmental chemistry (Nagoya university). He worked in Japanese, American, and German companies in which he experienced various jobs mostly in agrochemical business – R&D, human resources, licensing, project management, marketing and leadership roles. Through his professional activities, he has been exposed to multi-cultural environments – western and eastern, especially in farming communities in Asian countries, which he loves. He often goes to mountains from his boyhood. He started to run in late 1990s just for fitness reasons, which however soon evolved into ultrarunning. Now both hobbies are integrated into trail running. He had been aware of and interested in MS2S since 2001, but it took years until when he finally managed to come in 2012. He returned to Hovsgol in 2013 with his wife serving as a volunteer at an aid station.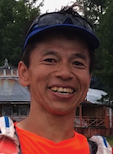 Koji Minami
Contact for: Japan
Koji is a Japanese living in Yokohama, Japan. After studying Electrical and Information Engineering and working at various international IT companies in Japan and Israel, Koji is currently consulting startup companies that are willing to develop/enhance business in Japan. In 2016 he participated in Mongolia Sunrise to Sunset as a 100km runner and got fascinated by the exceptionally friendly atmosphere of MS2S and breathtaking nature of Mongolia. In 2018 he came back with his family, run with his 15 years old son with joy, and has decided to help invite and take care of new participants from Japan.
Julia Moffitt
Contact for: USA, Canada
Julia is a personal trainer, yoga teacher, and runner in Key West, Florida, USA. She has been a horse rider since childhood and trainer of dressage as an adult. Born in 1978 in Seoul, Korea, grew up in New York City as the adopted daughter of American parents. In a search for her roots, DNA testing showed that Julia had some pre-Korean Mongol ancestry. Her background and professional interests contribute to her fascination with Mongolia and decision to participate in this experience.
Christopher Hazen
Contact for: USA, Canada
Chris is a native Oregonian (USA), Boston University graduate, and serial eco-entrepreneur. After visiting Mongolia in 1998, Chris became a founder of Mongolia Sunrise to Sunset and has provided sustainability and organizational input to the event ever since. Chris ran 100km and marathon distances when in his 20s but these days is happier with 10 to 20 km distances in between swims or other activities. Chris works in energy services for ORIX Corporation and lives in Hong Kong his partner Cindy and their children.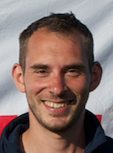 Bernhard Hagen
Contact for: Media
Bernhard is Austrian and lives both in Shanghai and Austria. After studying in Innsbruck and New Orleans and working in PR firms for a couple of years, Bernhard started a PR company specializing in international B2B press releases. In 2011, he began to support the Mongolia Sunrise to Sunset with press releases and realized many articles in international running and outdoor magazines. For Bernhard, the first trip to Lake Hovsgol (and the first marathon) was not less than life-changing. He stayed involved, helped the communication efforts of MS2S to further promote the race and the environmental projects and joined the organizing team in 2013.
Angie Eagan
Angie Eagan is our Race Director She became committed to the race's philanthropic objectives after her first visit to Mongolia in 1997. Born and raised in cowboy country – the high desert of Central Oregon – an affinity for Mongolia's natural beauty, people and horse culture are a given for Angie. Being a sport enthusiast and adventure traveler rounded out her interest in the event. She has supported participants in the Everest Marathon and Hong Kong Trailwalker 100km race, and was Race Director for the first Mongolia Sunrise to Sunset in 1999. Angie lives and works in China where she manages a leading international recruitment firm.
Joshila Sharma
Contact for: United Kingdom
Joshila is an Insurance Underwriter based in Lloyds of London and is a keen runner living in Aldershot, Hampshire – a novice to this sport Joshila started running in 2011 and the first race she ever signed up for was the Marathon des Sables in 2013.
As a child it was a dream to visit Mongolia and so when MS2S popped up on Facebook it was a sign to run and visit Mongolia. Joshila has run 13 Half Marathons, 11 Marathons and 17 Ultra Marathons. When I am not running I am a fundraiser and guide for blind and visually impaired members of Blind Veterans UK.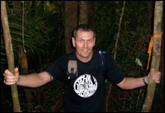 Steen Holck
Steen is an international nomad with Danish background and gens. A traveller from early child following his United Nations expatiate parents. Having grown up, lived and worked everywhere from Australia to Zambia. Steen is now an hotelier by trade and currently based in Zurich Switzerland. Steen first joined the MS2S in 2001 as an alternative to smoking and once there Hovsgol and Mongolia became part of him. Steen initially help raise funds for the environmental and cultural activities of MS2S and in 2009 Steen helped establish ecoLeap foundation registered in Geneva, Switzerland which is now the umbrella for the activities of MS2S and its philanthropic activities.As a child it was a dream to visit Mongolia and so when MS2S popped up on Facebook it was a sign to run and visit Mongolia. Joshila has run 13 Half Marathons, 11 Marathons and 17 Ultra Marathons. When I am not running I am a fundraiser and guide for blind and visually impaired members of Blind Veterans UK.